Históricos
TEST DE VUELO F4U-1D
TEST DE VUELO F4U-1D
TEST DE VUELO F4U-1D



3 segundos de groove hasta el cut....; vamos de acero toledano
TEST DE VUELO F4U-1D
TEST DE VUELO F4U-1D
LN y sus fotos misteriosas.....
9/12/2020....., 9/12/2021...., o una bromas más......
TEST DE VUELO F4U-1D
TEST DE VUELO F4U-1D
Cocinando y practicando para el nuevo CBO:
TEST DE VUELO F4U-1D
TEST DE VUELO F4U-1D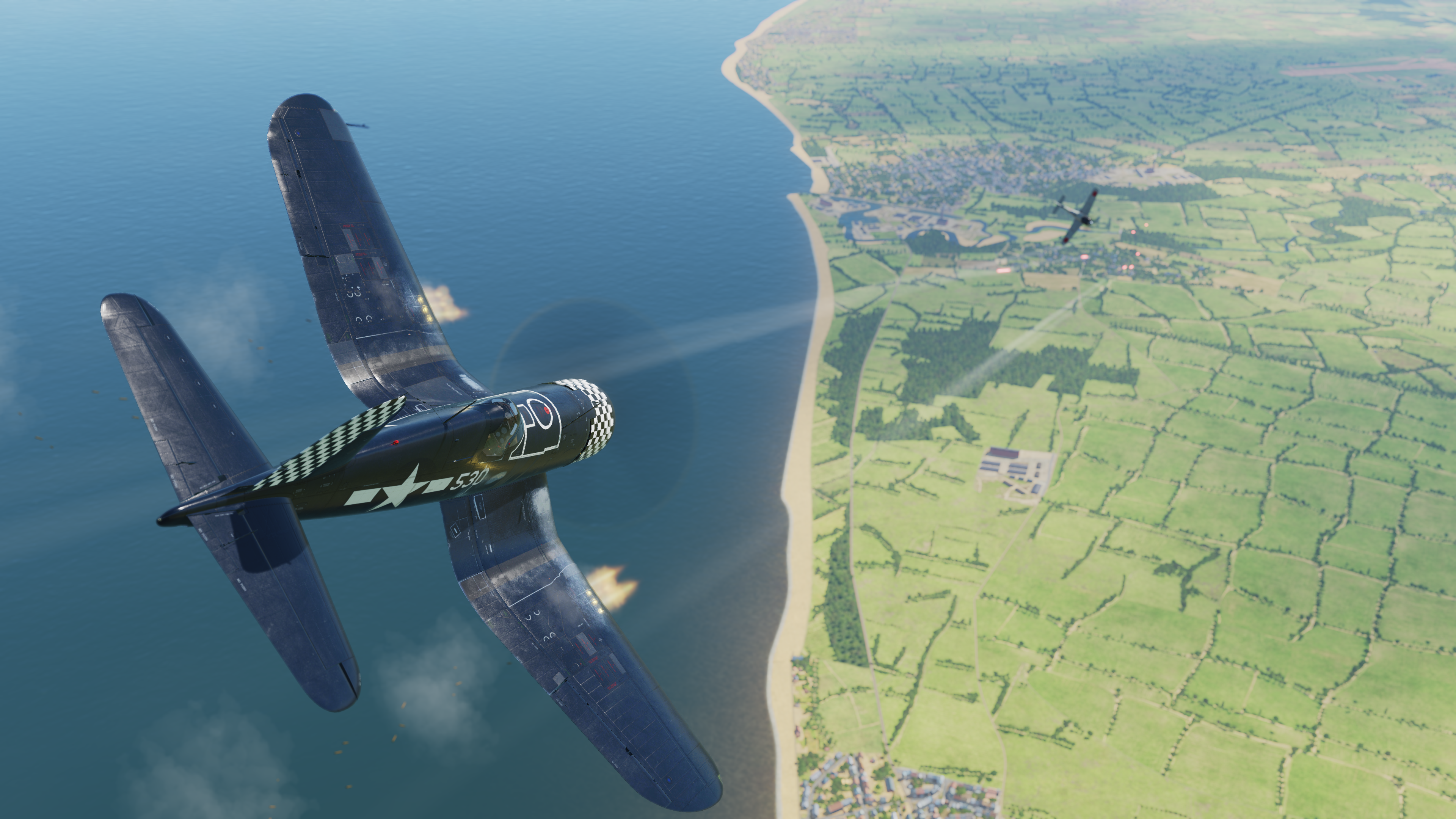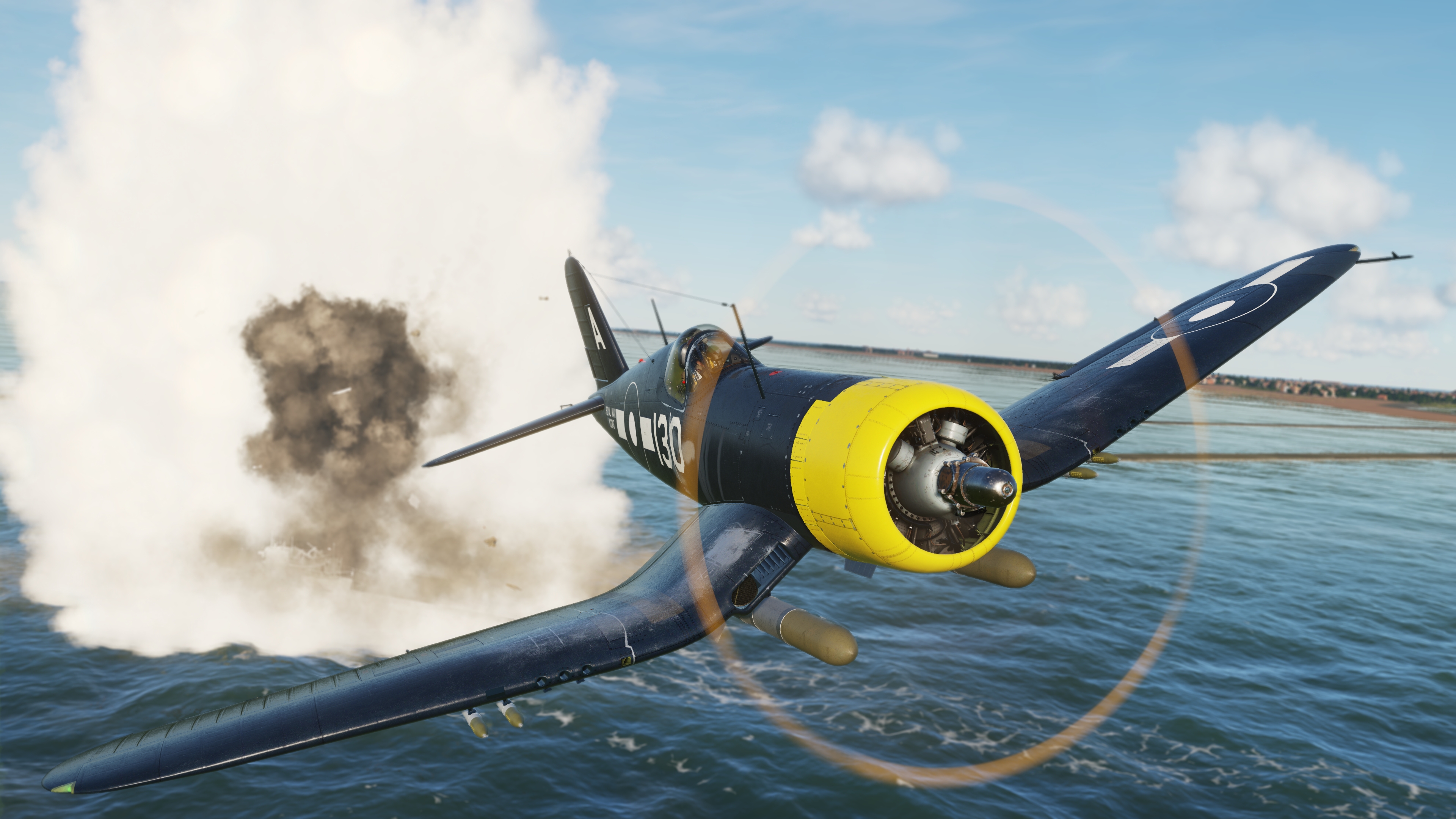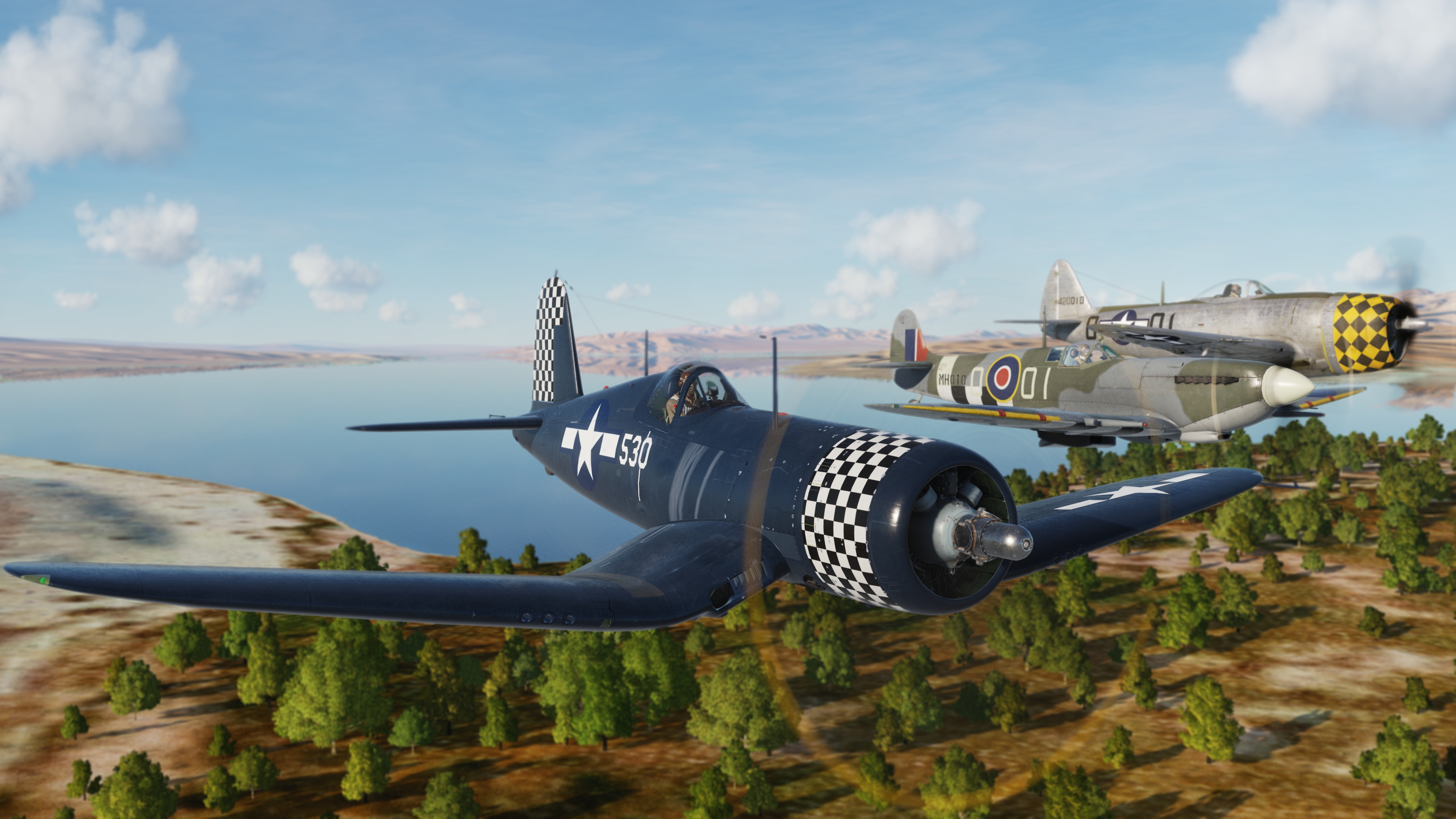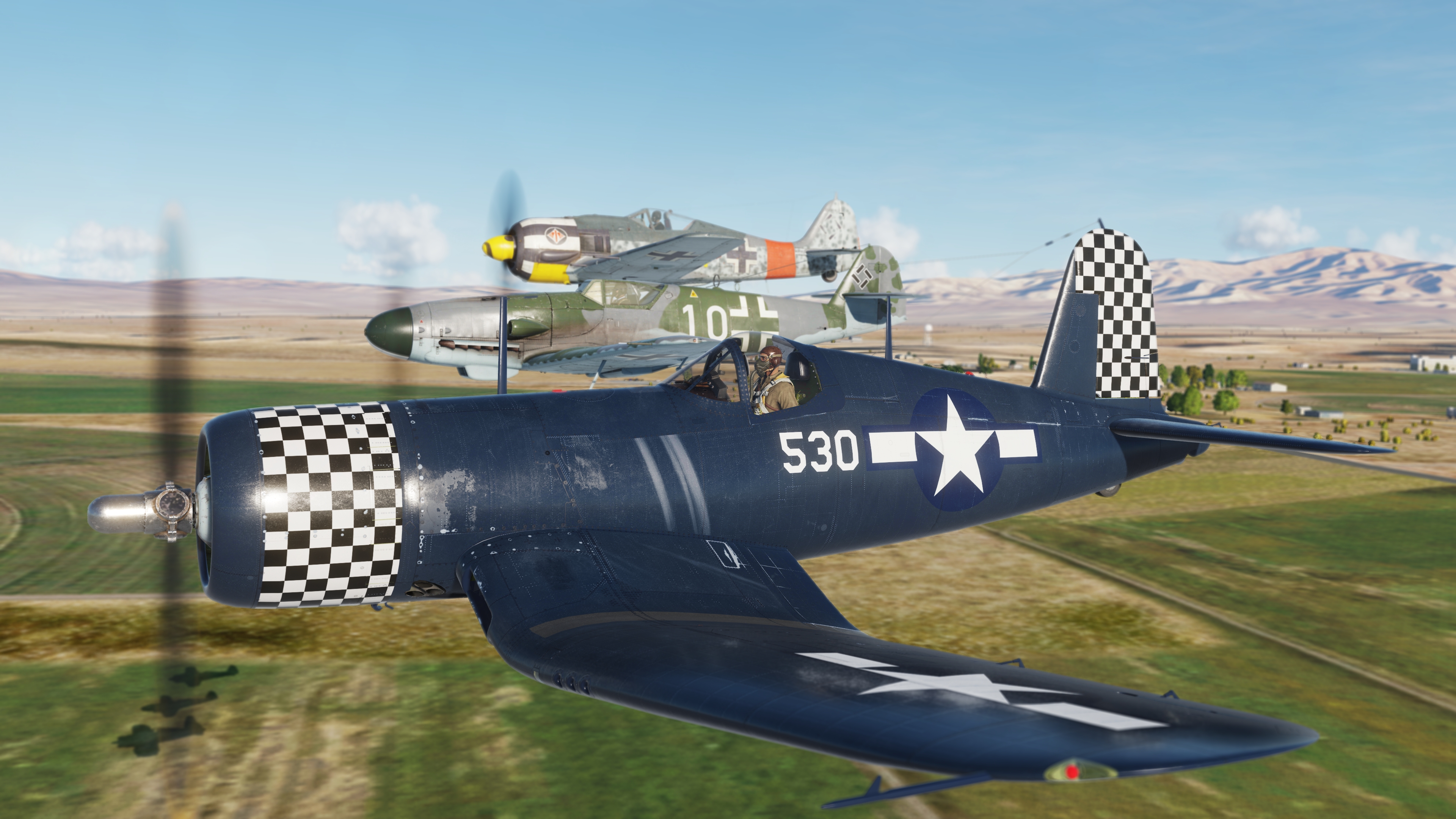 Starting with F4U-1D Corsair, we are happy to report that the module is in its final stages of development. Most of the artwork and system programming is nearing completion, while flight model and engine operation are in process of tuning and testing. A set of missions and campaign are also planned and will be done in cooperation with the renowned and talented campaign creator Reflected Simulations!
We'd like to apologize in advance, if we have gotten our fans hopes up on a 2020 release. Quite honestly we were not happy with how the ole Whistling Death was looking. So after VFAT 2020, it was decided to completely remodel the external model and give it fresh textures; along with updating the cockpit as seen in previous news posts. Our research department made great strides in acquiring manufacture schematics that allowed our artist to model a more accurate airframe. We're sure it'll bring joy to those that love to get up and close while viewing in F2 mode.
Lighting has definitely been a mixed bag of bulbs as Eagle Dynamics improves their environment graphics code. But so far, our artist has found a nice balance that shouldn't blind the pilot during the day.
The cockpit lighting is very unique compared to most modern aircraft. The precision instruments were doused with a radioluminescent paint, that when a fluorescent light or ultraviolet light shined on it, would cause the painted areas to glow.
The Corsair is equipped with four AN-3038-1 Ultraviolet lamps. The nomenclature is sort of misleading as the lamps actually have standard halogen bulbs. The lense of the lamps are able to rotate that switch between a indigo blue and clear filter. The "Ultraviolet" filter will cause the gauges to glow brighter, but when the light is switched off or changed to a clear filter, the instruments glow effect will gradually fade away!
Another unique system, is that formation lights during WW2 were usually blue. The Corsair has two of them with one on each of the top side of the wing. Recognition lights are also in working order allowing any type of communication protocols. Other than the approach light, all light have a steady and flashing mode.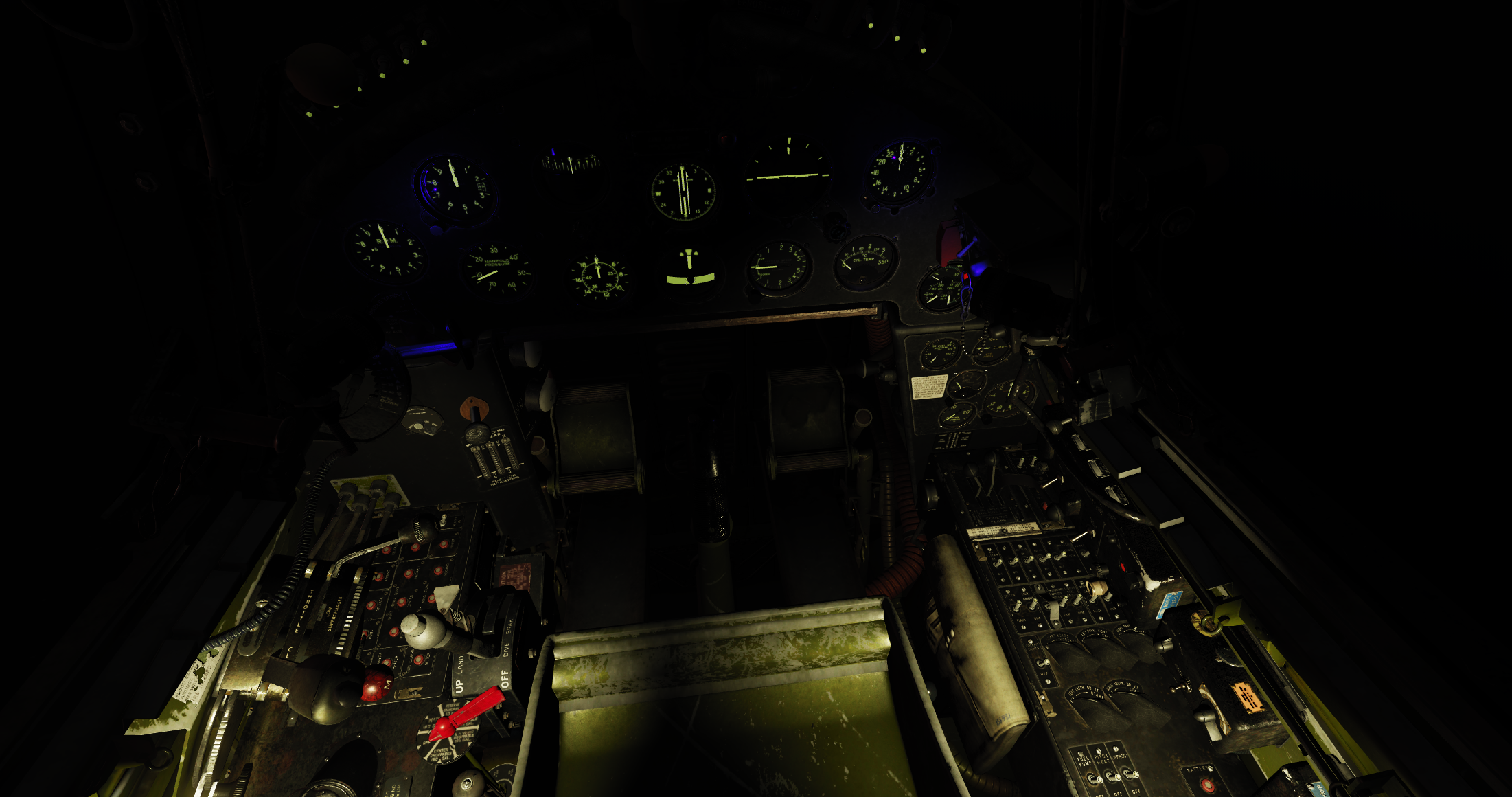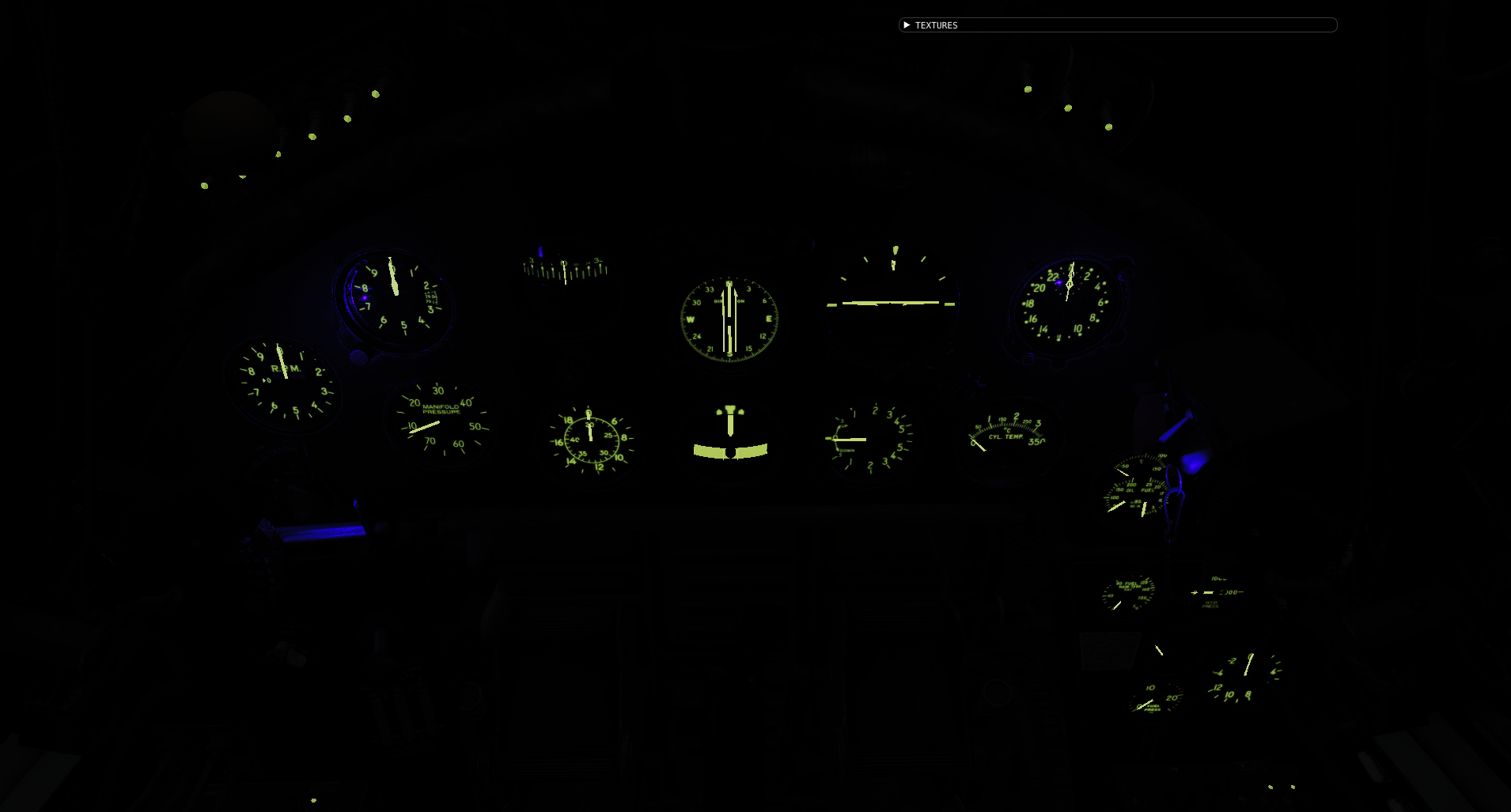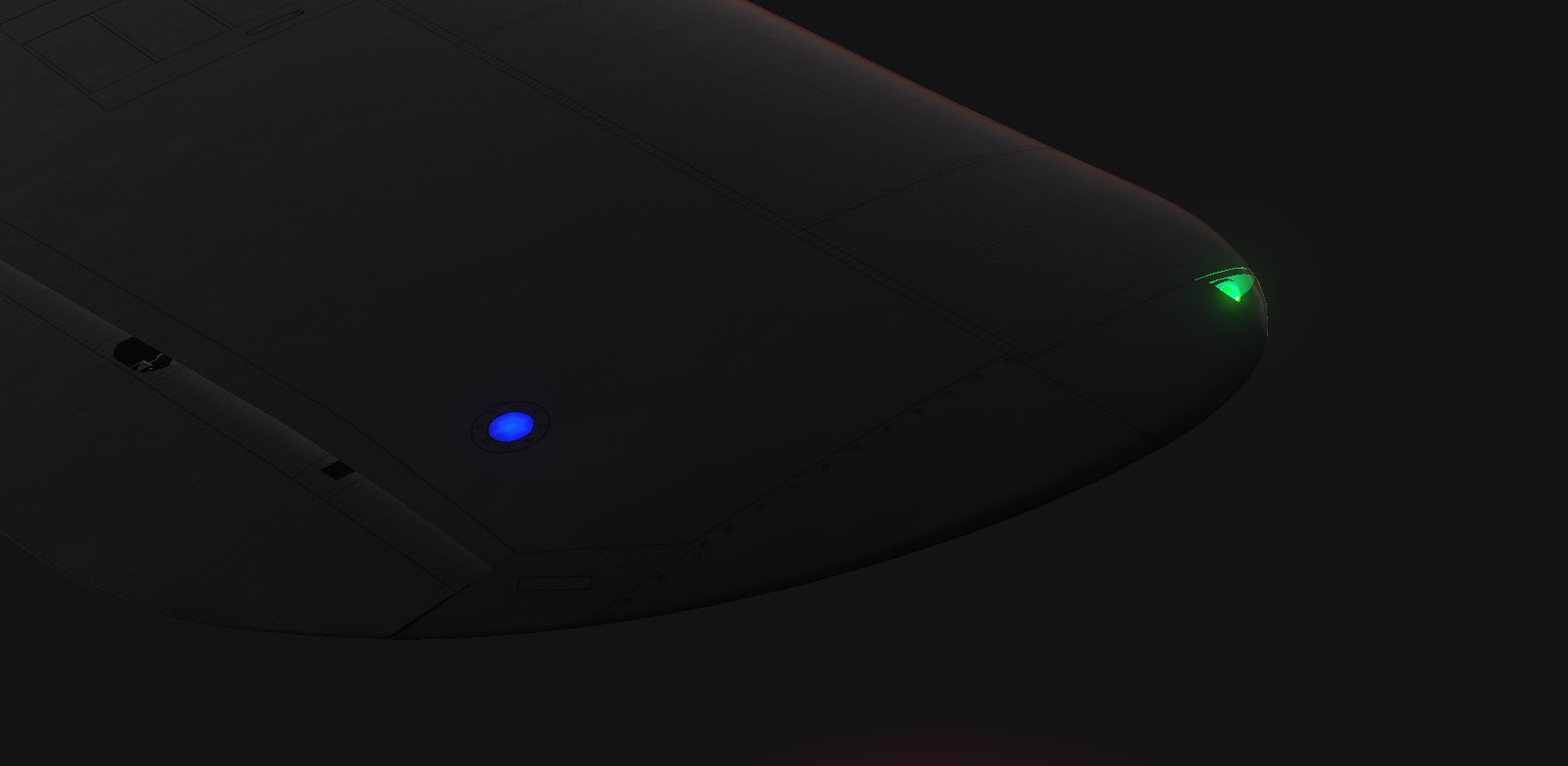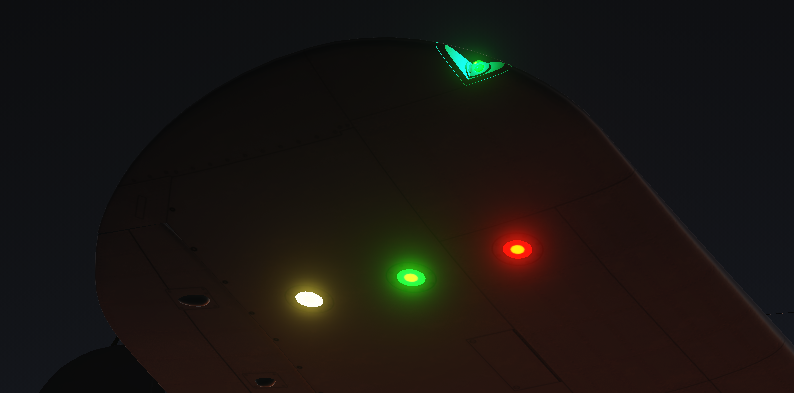 The Tiny Tim rocket is what happens when resources are low and a weapon is needed to combat enemy ships' heavy anti-aircraft batteries that stood in the way of bombers and attackers. The diameter of 11.75 inches came from using unused oil refinery field piping that engineers saw was perfect for fitting the 500 pounds semi-armour piercing bomb.
To fit the rocket onto the Corsair and not damage it, engineers attached the fin assembly on backwards to clear the flaps. A lanyard was also attached from the rocket's motor to the wing. The rocket was released like a bomb, and as the lanyard broke from the tension, the motor would fire off.
Two liveries were created. Unfortunately at this time, we can only include one version. Help us make a decision by giving your vote on our strawpoll!
https://strawpoll.com/rj71x49b1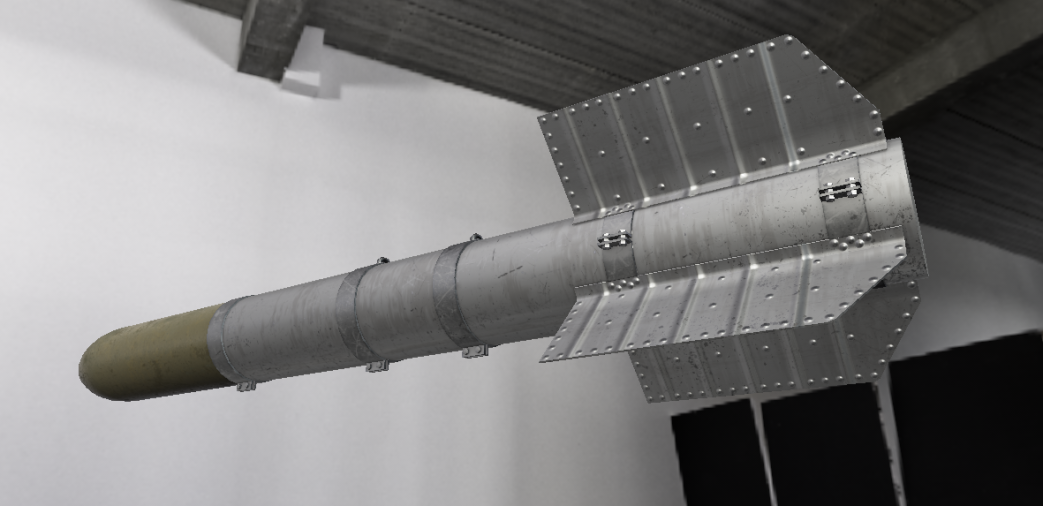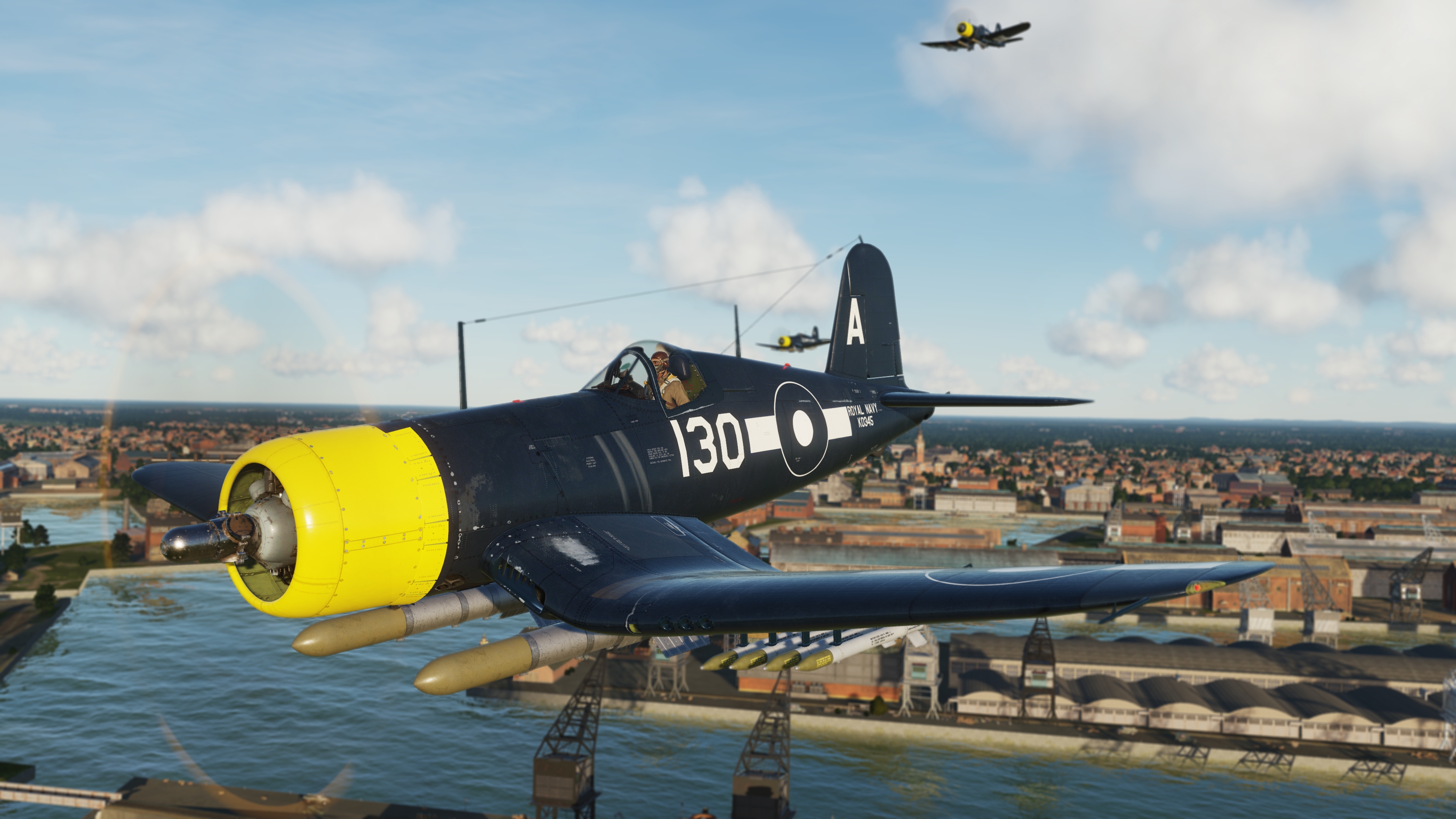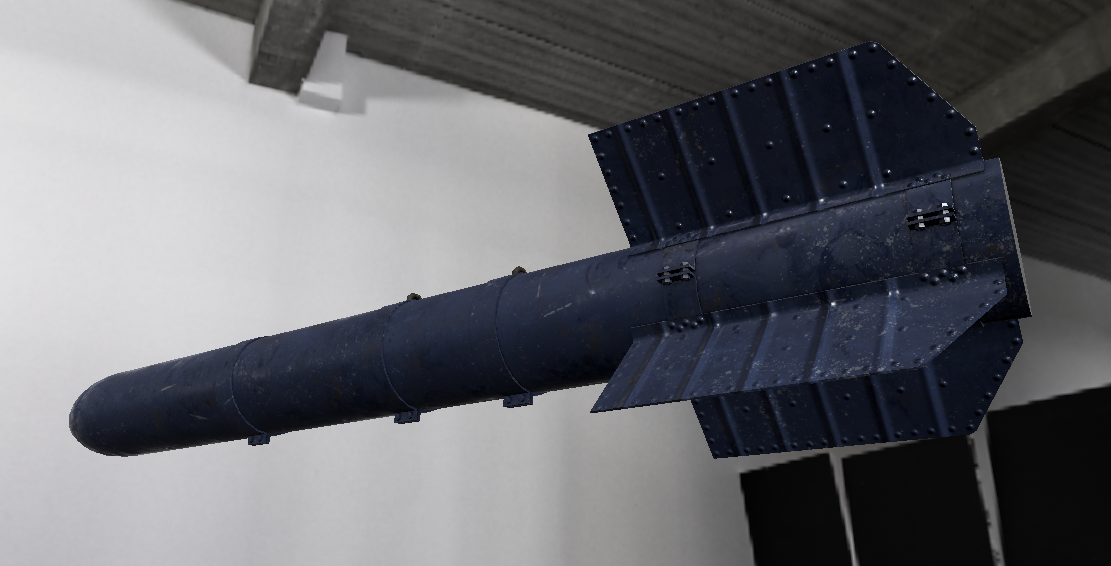 Hailing from around the world, a community member who specializes in propeller engineering graciously sent us an accurate representation of the Hamilton Standard 6501A-0 mounted on the 23E-50 hub. Our artist spent some time texturing the model bringing it to life, showcasing leading edge wear, leaking lubricants, and markings.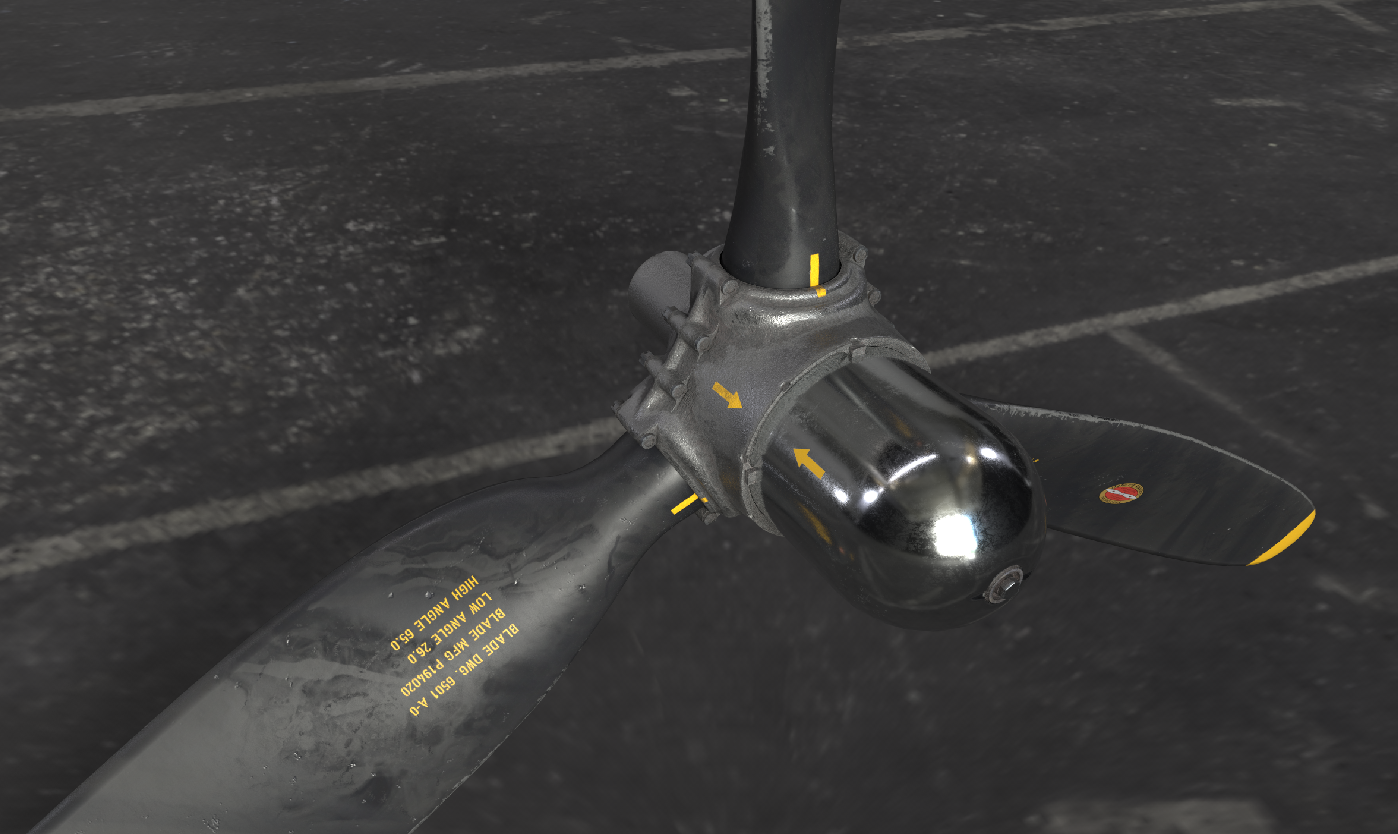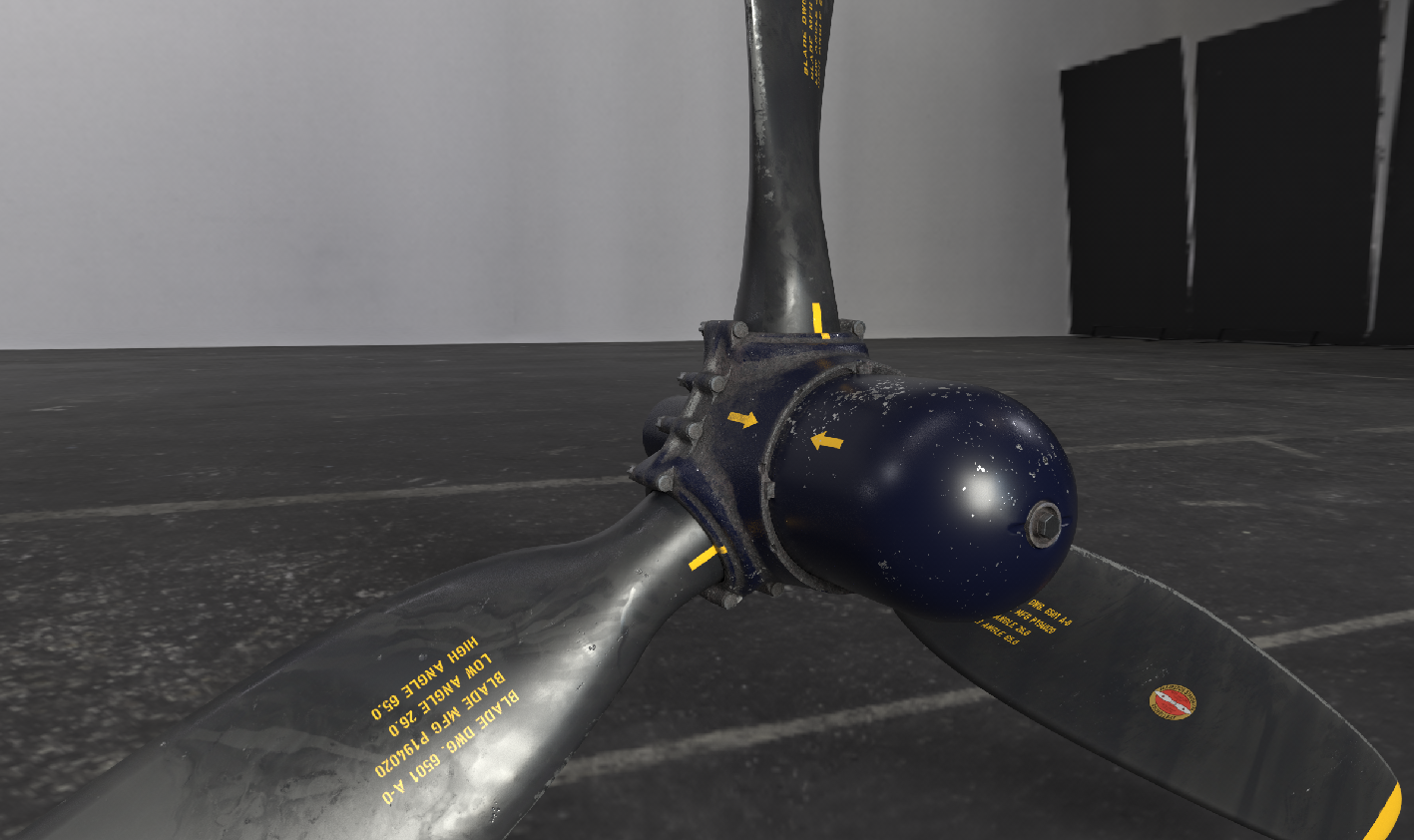 As computer hardware becomes better, it allows our artist to create better details for damage. Case in point, the artist is currently creating a simplified frame structure that can be seen through holes, or when parts fall off.